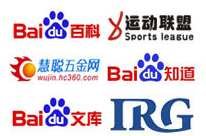 Yongkang DaBao Body-Building Utensil Co.,Ltd.
Tel:0086-579-87296787
Fax:0086-579-87294708
Contact:Hu Manager
http://www.chinadabao.com
E-mail:admin@chinadabao.com
Add:No.9, Xingda 1st Road , West Industrial Zone, Yongkang City, Zhejiang, 321300,China
Welcome to the Yongkang Bao fitness Products Co., Ltd. Website!
(Hits:)
Origin
Author
Add Time2012-03-16
Welcome to the Yongkang Bao fitness Products Co., Ltd. Website!
The Dabao Fitness Products Co., Ltd. was founded in 2002. Tai Po, Po Friends of the registered trademark in more than ten national patents, is an R & D and production company with a number of independent intellectual property rights, fitness, recreation, toys, writing chairs, desks and chairs as its pillar industries, product design, human nature and product Quality Assurance in China, product price is reasonable, the level of service quality of return to the community and has a good reputation in the industry, the products are exported to all over the world.


The company has an open outstanding management team, stressed that the responsibility and obligation. For the purpose of improving human health, that the society to create wealth for themselves, to the right is the best mode of development, adhere to the development of specialized, production scale, the institutionalization of management, globalization of markets, enterprise groups, operating intensive , means of modernization, work fine, and cultural humanity. Strive to get involved in areas of rapid bigger, stronger, so refined, so thoroughly, and build industry leading companies.