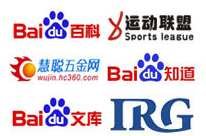 Yongkang DaBao Body-Building Utensil Co.,Ltd.
Tel:0086-579-87296787
Fax:0086-579-87294708
Contact:Hu Manager
http://www.chinadabao.com
E-mail:admin@chinadabao.com
Add:No.9, Xingda 1st Road , West Industrial Zone, Yongkang City, Zhejiang, 321300,China
Swing Bike
ModelDB8190-1
Specifications:70x36x70-75-80cm
Mao JingzhongGW/NW: 7.0/8.0KG
Cushion: 28x16x5cm
The main steel pipe: φ32,φ28
Wheel diameter:Rubber wheel 12寸[30cm],PU 10cm
Box size: 78x18x38cm
Outside the box大小: 795x375x400mm/2
20'/40'/40'H 460/920/1068pcs
Optional color: red green blue black
Registered trademark: DaBao
Also called Manyao car Mini Bike [leisure sports car]
To good health, every day with dabao. Swing music Dabao Mini bike!
Come and go like a shadow,
Arbitrary speed
Every time to stop and turn in a new challenge.
Balance now!
Raise your hands, open your heart, and use your heart to control the direction of your progress.
------Give me a swing music, I want to get along well with the earth!
Features: the devaluation of a fitness, sport recreation vehicle, small size, covers an area of small, is convenient to use, carry and collection, from the site restrictions sports car, of all ages are applicable to the fitness equipment.
Function: natural weight loss, health, leisure, thin waist abdomen, waist strength, greatly improve the body balance ability, promote brain development.
The leader of the new leisure sports culture
1, the world's first, according to the human engineering and sports aesthetics principle of scientific design.
2, intelligent, exercise balance and control ability.
3, the ultimate lightweight, easy to assemble and easy, easy to carry, do not occupy space.
4, security is high, easy to learn.
5, high interest, for the whole family leisure entertainment.
6, body movement, health and leisure.
Item No.:DB8190-1
*

name

companyName

tel:

*

mobile

email

address

Purchase intention describe